American Idol season 12 contestant Josh 'JDA' Davila wasn't shy about showing off his unique style on the stage. Josh make the Top 40 of American Idol wearing heels and painted in glitter. Although he was cut in the "sudden death" Las Vegas round after somewhat mangling (in a very delightful, over-the-top way) Adele's "Rumor Has It," he is one of those contestants you just never forget.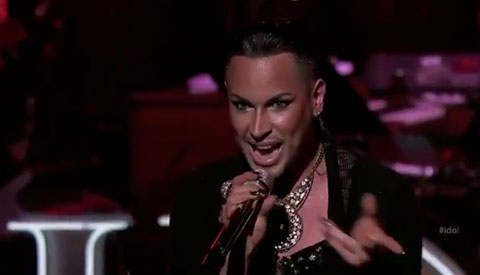 Well, Josh 'JDA' Davila has now officially taken the next step in her journey and come out as a transgender woman. Josh is now Jaidah Christina, and is working as a singer at a trans-friendly nightclub in Chicago.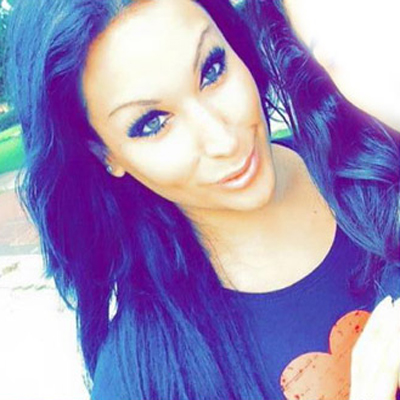 "I am not just cross-dressing anymore," Jaidah tells Sean Daly of The TV Page. "I am not this gay, feminine boy. I am actually now on hormone replacement therapy."
Jaidah says she has been on hormones for over a year and she doesn't "even recognize the person I used to be on Idol." Although she would consider surgery to help her transition more fully if she had "all the money in the world," for now she feels very feminine and feels she is "good where I am right now."
Read the full interview with Jaidah at The TV Page.