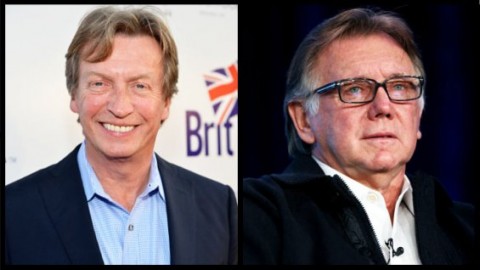 In a not-so-shocking move, American Idol producers Nigel Lythgoe and Ken Warwick will not be returning for American Idol 2014, according to The Hollywood Reporter.
It was expected that the two would follow the entire judging panel out the door before Season 13 after a lackluster season and a finale that saw ratings dip 40 percent less than the previous year.
"Both Nigel and [creator Simon Fuller] really clashed," an insider told FOX411. "Ken and Nigel's exit isn't surprising…It's hard for anyone involved in the production to get along with Fuller."
I have a feeling we'll be hearing a lot about the upcoming changes for Season 13 as Fox and the production companies involved shift into high gear to rebrand their show to attempt to regain its footing in the ratings race.
Here's to hoping they come up with a plan that makes fans happy enough to come back to the show as loyal viewers next season.