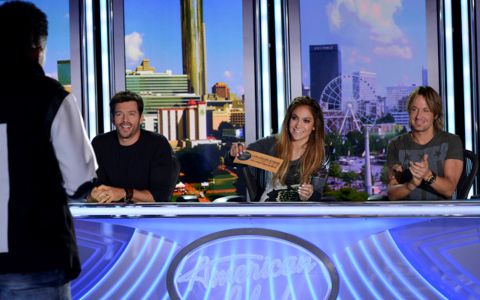 Turns out a shorter night of American Idol XIII auditions didn't give FOX what it needed to lift ratings. Instead the series dropped 1.1 million viewers from the night before to 12.1 million viewers and was down 13% in its ratings from last Thursday.
While Idol ratings were down the show did still manage to win the night for FOX, but that could change. Currently CBS is running repeats of Big Bang Theory and just barely losing to Idol in the share (overall managed to beat Idol in total viewers), so when BBT is back with new shows it doesn't bode well.
What do you think American Idol and FOX need to do to boost ratings? The new season is so much better than last year and they've showcased some really great talent instead of wasting our time on the bogus auditions so what gives? We hope FOX figures it out soon and gets the audience back in front of American Idol!
Source: TV By The Numbers