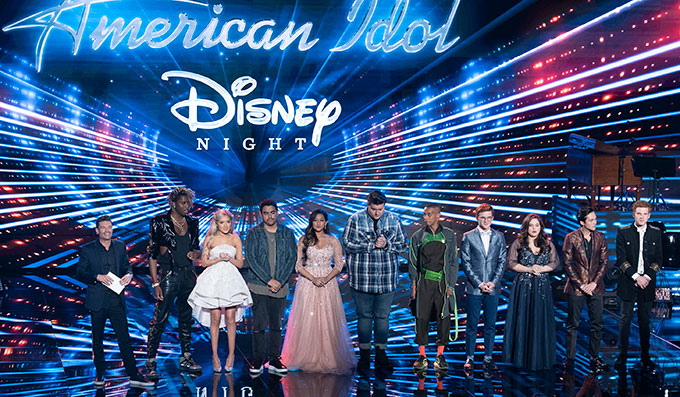 It's American Idol 2019 Top 10 performance night, but it's also results night. That means you will be voting live, America, and by the end of the night we will know the American Idol Top 8 for this year. That means you might not get to wait until the end of the show to put in your votes for your favorites, so start voting right away! Here's how to vote: American Idol 2019 Voting
So first up the 10 finalists will be performing songs from the Disney songbook. We will also hear some extra performances from a couple of guests. And then we get to the real drama. The Top 8 results. So let's get to it. Who went home on American Idol? Let's find out.
UPDATE: Read the full recap of the American Idol 2019 Top 10 Performances and Results
American Idol 2019 Top 8 results
Safe and in the Top 8
Laine Hardy
Madison VanDenberg
Alejandro Aranda
Jeremiah Lloyd Harmon
Walker Burroughs
Laci Kaye Booth
Wade Cota
Alyssa Raghu
The judges were given the chance to save one of the bottom two. Did they decide to use the save? No, they did not.
Going home
What do you think of the American Idol Top 8 results? Did America make the right decisions? Are any of the Top 8 surprising to you? Who would you have rather seen in the Top 8 instead? And by the way, I'm still not over Katy Perry picking Alyssa Raghu to be in the Top 10 over Ashley Hess last week. I will always call that one of the biggest blunders in American Idol history. Bold? Maybe. But it was so ridiculous and I'll never understand it.
Be sure to check back a little later for our full recap of the American Idol 2019 Top 10 performances episode