We have terribly sad news to report. The teenage brother of American Idol 2013 Top 40 contestant Josh Holiday died on Monday in a tragic car accident. Jordan Wright, Josh's younger brother, died Monday morning when his car went off the road and hit a fence. A student at Celeste High School in Texas, Jordan was just 16 years old.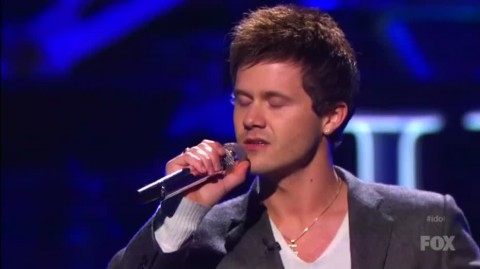 My youngest brother Jordan Casey Wright passed away in a car accident this morning," Josh Holiday (aka
Joshua Eric Wright
) said in a post to his
Facebook
page on Monday. "I hate this numbing pain that my family and I are experiencing right now, but a good friend of mine just told me that God is strongest when we are weakest." "
"Well, here I am as weak as I've ever been," Josh continued, "asking for strength in the name of Jesus as we walk through this deep, deep valley during this dark, midnight hour. My only hope is that joy will come for us all in the morning."
The accident is currently under investigation by police. Our hearts go out to Josh and all of his family at this awful time.