When we heard Harry Connick Jr. would be joining the American Idol judges for season 13, we knew he was going to be a blast. Harry has always been a riot to watch and comes fully equipped with a massive sense of humor. As much of a comedian as he is a singer, Harry brings a hilarious new vibe to the American Idol 2014 judges' table, as you can see in this new promo clip called "Harry's Meds."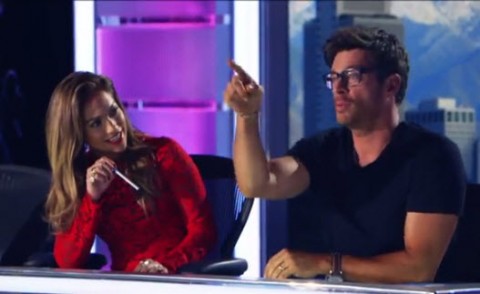 FOX has been putting out a slew of
American Idol spoilers
promos for the new season and we're especially enjoying the 'Judges Uncensored' series of videos. It's obvious the American Idol season 13 judges have amazing chemistry and all that nasty drama we had to endure last year is long gone. Although Jennifer Lopez, Harry Connick Jr., and Keith Urban are all from very different walks of life, it's like the three of them have been besties their whole lives. Especially when it comes to sharing jokes around the judges' table.
The two-part
American Idol 2014
premiere takes place on January 15 and 16 on FOX from 8PM to 10PM ET. Tune in with us all season long for all the latest American Idol
spoilers
, news, gossip, recaps and more!