This Week on American Idol 2015 the Golden Ticket winners from the Season 14 auditions will head to Hollywood for their next big challenge: surviving the groups!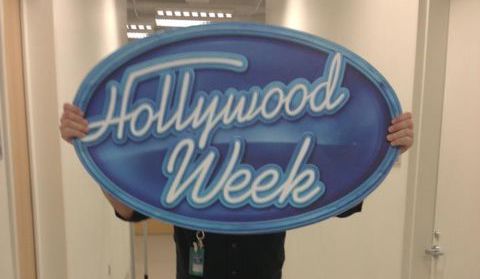 According to the schedule this week's Idol shows will kick off a two-week run of Hollywood Week where over two hundred hand-picked singers will perform at the Orpheum Theatre in Los Angeles through a series of both groups and solo performances.
These performances will help whittle down the Season 14 competition to just 48 singers over the next two weeks which means less than a quarter of those who received a Golden Ticket will be left when the dust settles. From there they'll head on to the Showcase Week, but there's plenty to do before we get there.
New American Idol episodes air this week on Wednesday and Thursday nights at 8PM-9PM ET/PT and we'll be back with our live coverage both nights so be sure to join us for all the fun as the drama unfolds and the best talent rises to the top.
click images to see full-size views
Have you found your favorite Idol Hopeful yet? Find out how far they made it with our Top 24 spoilers list! You can even watch all of them perform in a sneak peek reveal.
American Idol 2015: Headed for Hollywood