American Idol spoilers are rolling out thanks again to the always reliable The Idol Pad and we've got a sneak peek at three American Idol 2016 Hopefuls who have made it through to be part of the Hollywood Week list of contestants.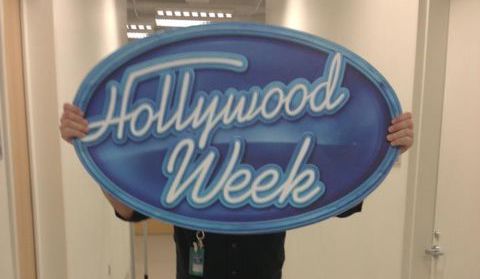 We've got a look here at three memorable singers who returned to American Idol for Season 15 after having previously made it to the Green Mile round in past seasons. All three of these Hopefuls are from different years so you'll have to really start thinking over figuring out who they might be.
Take a look at the photos below and see if you recognize the faces currently hidden. We'll start digging through and see if we can figure them out too. Share your guesses and soon we'll have the real American Idol spoiler list from TIP revealing all the names of this year's Hollywood Week Hopefuls!
click images to see full size views
Update: Contestants identities have been revealed. Get ready for the return of:
Kalynne Michelle Schoelen [AI14 GM]
John Wayne Schulz [AI10 GM]
Jessica "Jess" Paige Furney [AI8 HW, AI9 GM, & AI11 HW]
Update 2: Even more spoilers including this year's song list at Rickey.org and video from a callback featuring a familiar contestant at MJs. Get ready for TIP's spoilers on Twitter.
Find us on Facebook, Twitter, and by Email Updates for more of the latest American Idol 2016 spoilers, news, and updates as we ramp up for the January start of the final season of Idol!