Get ready for the return of the original American Idol Judges for the final season of Idol in 2016. OG's Paula Abdul and Randy Jackson spoke with ET about their rumored return to reveal more details for the upcoming farewell run.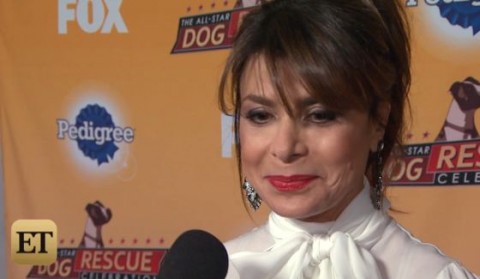 Paula stayed a little more tight-lipped with "rumor has it" while suggesting she was "always the last to find out." Randy didn't hold back though telling ET, "You'll see me there somewhere, yeah."
Ryan Seacrest was even more forward confirming their return, as we previously discussed. Ryan explains they'll be bringing back the stars born from the show along with the "judges from the original series" though he notes they haven't quite figured out what role they'll be playing in the American Idol 2016 season. "We haven't figured out exactly what they'll do, but you'll see their faces," assured Seacrest. He notes having seen and spoken with all three of the original judges, Paula, Randy, and Simon, since this idea came about.
Are you excited to have the original American Idol Judges panel back for the big send off to close out a fifteen year run of this great show? Wow. Fifteen years is crazy when you think about it. I'll be sad to see it go, but that's been a heck of a run and a lot of fun along the way.
Watch ET's interview with Paula Abdul, Randy Jackson, and Ryan Seacrest to hear more about what they had to say on the upcoming season of Idol 15.