Jordan Brisbane is only fifteen years old, but his impressive audition of "When I Was Your Man" put him on the fast track and keeps his name showing up on our American Idol spoilers list. So how far does he make it? Let's take a look.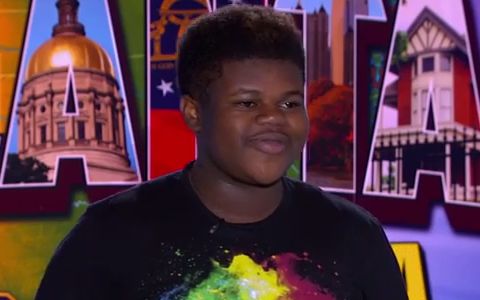 According to our American Idol 2014 spoilers, Jordan Brisbane does make it past Hollywood Week and into the Top 31. Will he advance beyond that? That's all up to whatever fanbase he develops and of course how well he performs. He's definitely got the voice, but is the stage presence and marketability there? The judges must think so, but what do you think?
Do you see yourself as a Jordan fan? Will he make it beyond the first voting rounds? We'll have to wait and find out on American Idol 2014.
Jordan Brisbane auditions on American Idol XIII: