On his Facebook fan page, American Idol 2014 contestant Jordan Brisbane, 15, says he is a recording artist "working to be the BEST that I can be" and from what we've seen of him so far, his passion for music is unquestionable. Savannah, GA native Jordan describes his musical style as "gospel/neo-soul R&B." We just call it soulful and a delight to the ears.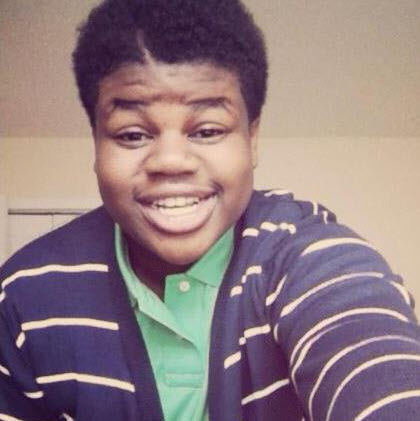 Jordan Brisbane
– Facebook | Twitter | YouTube |
Fan Page
American Idol Jordan Brisbane Audition Video:
Background:
On his ReverbNation page, Jordan Brisbane's profile says he is a "gospel recording artist" born in Winston Salem, NC and raised in Savannah, GA. Here's the rest of his bio:
Jordan began singing at the age of 5 and at the age of 10 Jordan started to show interest in the life of being a singer. He loves to spread the gospel through the lyrics in his music, and he also enjoys touching peoples lives. Jordan had the opportunity to open for National Recording Artist Greg O'quinn well known for his gospel single "I Told The Storm." Jordan also had the opportunity to work with Huxsie Scott a well known jazz singer in Savannah Ga. Jordan recently released his 1st single entitled "Get Up!" the single is available on  iTunes.
Jordan states that he is currently attending the Woodville – Tompkins Career and Technical Institute, where he enrolled in 2012. He is a member of the Second Saint John Youth Ministry group, Guns are For Sissys, and an alumni group for Oglethorpe Charter School.
On his Facebook fan page, Jordan lists such musical influences as Jacob Latimore, Justin Beiber, Ruben Studdard, and Gerald Levertt. He also notes a "general manager" by the name of Emon Brisbane-Grayson, which we assume is probably his father or a close relative. We also notice from his Twitter feed posts that Jordan seems to be quite the Beyoncé fan. Which we probably would have guessed anyway from his video cover of "Halo" on YouTube.
Did Jordan Brisbane land a Golden Ticket? Find out in our American Idol spoilers Hollywood Contestants list!