The American Idol 2016 Top 24 episodes will be taped on February 2 and 11 at the CBS Studios in Hollywood, according to information released by FOX. However, the episodes won't actually air until February 10 – 24.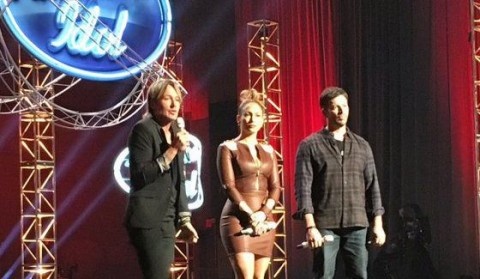 This means that although the shows may appear live, they will actually be pre-taped in advance in front of a live audience. If you are hoping to possibly be part of that audience, we have the info on how you can get tickets.
Top 24 Tapings: February 2nd and February 11th: Join the waitlist to be notified when tickets are released for these special tapings.
SEASON 15:
The IDOL™ judges' panel returns all three award winning judges! Grammy Award-winning and platinum-selling recording artist, actress, movie and television producer and entrepreneur Jennifer Lopez; Grammy and Emmy Award-winning multi-platinum singer, musician, songwriter, composer and film/television and Broadway actor Harry Connick, Jr.; and four-time Grammy Award-winning country artist Keith Urban.
Once again, the team will be led by Emmy Award-nominated host Ryan Seacrest, who has guided the IDOL™ contestants and judges through each season's incredible journey.
JOIN THE WAITLIST NOW TO SEE THE PHENOMENON LIVE!
We also offer a ticket lottery on our Facebook page for a chance to win priority tickets to the show. We announce winners each week. After joining the wait list, find us on Facebook to enter the ticket lottery. https://www.facebook.com/OnCameraAudiences
If you do happen to end up in the American Idol audience, we always love more sources for spoilers and gossip about the show! Give us a yell anytime on our Contact page.