American Idol 2016 hopeful Amelia Eisenhauer is anything but the girl next door. She's a little bit kooky, and you can never quite be sure what's going to happen when a contestant is wielding a sword in their intro! However, sometimes different can be good, and in this contestant's case, that's most certainly true!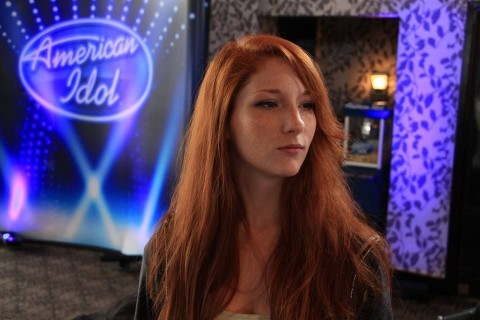 We found out with a little digging that Amelia was actually recruited to audition for American Idol season 15. She's so thrilled about the whole thing that she actually even has a quite pro looking video film about fulfilling her dream to make it on the show.
However, it all comes down to the voice in the end, no matter how hard you might wish to make it to the "biggest stage in the world." Well, luckily for Amelia Eisenhauer, she has the vocal talent to back up her quirky personality. After putting away her sword, Amelia pulled out the fiddle, and impressed the American Idol judges quite thoroughly with her rendition of "Many Rivers" by Annie Lennox. Harry does caution her to make sure she hits her notes perfectly, but other than that, she's golden, and ready for Hollywood Week!
Can't wait to find out if Amelia Eisenhauer made it through to the next round of the competition? Take a sneak peek ahead in the season on our American Idol spoilers page!