American Idol winner Caleb Johnson is set to debut his new album Testify on Tuesday, August 12. If you can't wait that long to hear what the season 13 winner is dishing up on his new CD, you can go ahead and take a listen to it right now!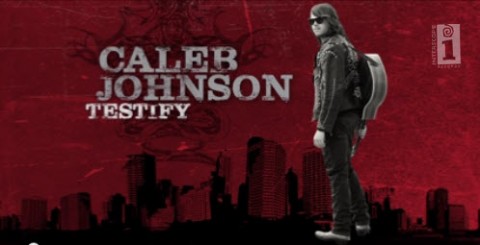 From now through August 11, you can listen to the full stream of American Idol winner Caleb Johnson's debut album Testify on Amazon.com. Overall we think it's certainly a good listen, but we're not feeling very confident that it's going to be a chart-topper like albums from previous winners like Phillip Phillips or Carrie Underwood.
Caleb's album is a little less hard rock than perhaps we might have wished, but there are certainly some strong, rocking tracks on Testify. We hear plenty of that old rock 'n' roll classic sound as well, which we certainly loved from him on American Idol season 13. However, the album just seems to lack a modern edge or unique identity to be a big hit. Of course, we can always hope we are totally wrong about that.
Give a listen to the album here (pop-up window) and tell us what you think! Or listen to a sampler in the video below:
Testify Album Tracks:
Sailing Away
Save Me
Let Me In
Only One
Fighting Gravity
Devil's Daughter
Another Life
Change
Testify
As Long As You Love Me
Testify will be available from online retailers and in stores on Tuesday, August 11.