The American Idol 2014 finalists paid tribute to late season 7 finalist Michael Johns on the Live Tour this past weekend. Michael died suddenly at the age of just 35 last Friday. American Idol winner Caleb Johnson said Michael was an inspiration for him even before he came on the show.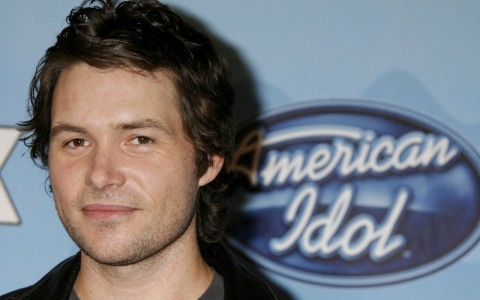 On Saturday night in at their Kansas City concert, the American Idol season 13 finalists paid sad tribute to one of their own. While we have not yet been able to find a video of the concert, Caleb Johnson told People that it was a "magical moment" at the Live Tour event.
"You got that feeling and that warmth, and the audience was great with it. It was a really powerful moment," Caleb said. "My thoughts and prayers go out to his friends and family, because I know this just has to be a shock, and it's a tragedy."
Caleb told People he met Michael at a movie theater in Los Angeles a few months ago. He said Michael was gracious and complimented him on being the new American Idol winner. Before he ever met him, however, Caleb said he "looked up" to Micheal as one of the contestants he admired from previous seasons of the show.
A memorial service for Michael Johns is being planned, but so far no details have been released.