Former American Idol winner Ruben Studdard is hoping to add another reality TV win to his resume by taking home the $250,000 grand prize on NBC's The Biggest Loser 15, debuting Tuesday, October 15 at 8PM ET. This time around, however, Ruben isn't on a quest for fame and fortune, he's in a battle to save his own life. Weighing in at 462 pounds, the 35-year-old American Idol season 2 winner is the heaviest competitor on The Biggest Loser 2013.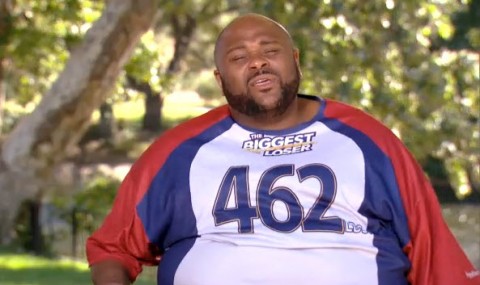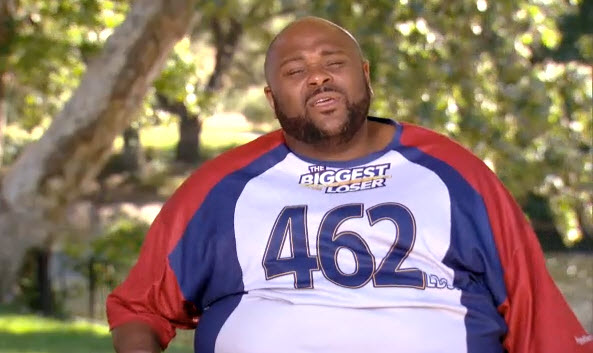 It's been a decade since Ruben Studdard won the second season of American Idol and he's enjoyed a moderately successful entertainment career ever since, even receiving a Grammy Award nomination in December 2003 for Best Male R&B Vocal Performance for "Superstar." Through it all, however, he was never able to truly conquer his weight issues despite everything he tried. Now he's hoping he will soon be The Biggest Loser Ruben Studdard in addition to a former American Idol winner!
Birmingham native Ruben has been struggling to lose weight his entire life. He did manage to slim down considerably once before, only to balloon up to over 450 pounds after his failed marriage to
Surata Zuri McCants
sent him spiraling into depression. Now Ruben is returning to a very different kind of stage, "hoping to lose weight and learn how to live a healthy lifestyle," according to a press release by NBC.
This season of The Biggest Loser 15 is all about "Second Chances" and now Ruben will have a second chance to win the most important competition in his life against his toughest opponent ever — himself.
Will you be tuning in to watch Ruben on this season of The Biggest Loser 2013? We'll keep you updated on how the former American Idol winner is doing in his newest reality TV journey right here at AmericanIdolNet.com, so stay tuned!