Former American Idol winner Ruben Studdard is back on reality TV again but this time he isn't competing for a dream, he's battling for his life. Weighing in at 462 pounds, Ruben is the heaviest contestant on The Biggest Loser 2013: Second Chances 2. The American Idol season 2 winner was invited to be on the show and he says his experience on the series was a real "eye-opener."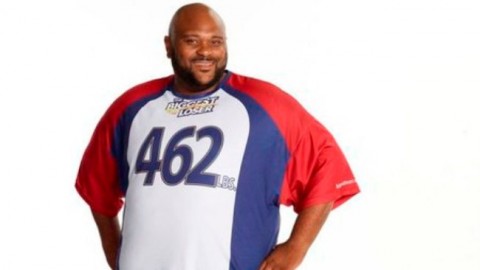 "I believe there was a reason why I got asked to be a part of the show and there was a reason why I accepted and there was a reason why I am on this journey right now," Ruben told theGrio. "And I'm thankful that God gave me a second chance."
Already a winner of television's biggest singing competition, Ruben Studdard didn't join The Biggest Loser 15 to win another reality TV crown. "I never came on the show with the thought of actually winning," he said. "I just wanted to change my life." Ruben, who was a borderline diabetic with sleep apnea and high blood pressure when he started on the show, hopes after it is all over he will "love myself enough to take time to make better choices."
Back in 2006, Ruben lost 100 pounds after becoming a vegetarian and eating only 1,200 to 1,500 calories per day. After his singing career stalled and a failed marriage, however, the weight all came back and then some. This time around, the man nicknamed "The Velvet Teddy Bear" hopes that he has learned the most important thing he needed to know about losing weight.
"The difference with me now is that I'm a lot older than I was when I was having people tell me that it's important to get healthy," Ruben told theGrio. "I think now it's something that I want to do for myself."
The Biggest Loser: Second Chances 2 premieres Tuesday, October 15 on NBC at 8PM ET.