A suspect has been arrested in connection with the armed robbery of American Idol winner Scotty McCreery and several of his friends on Monday. Mikkail Jamal Shaw, 19, turned himself into the police on Tuesday night and has been charged with robbery while carrying a dangerous weapon, and conspiracy to commit robbery with a dangerous weapon.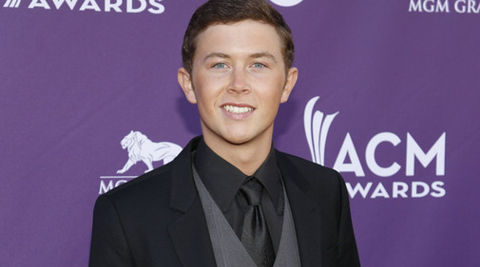 American Idol season 10 winner Scotty McCreery was visiting with friends when three armed men broke into the apartment where they were hanging out and robbed them at gunpoint. Scotty and his friends were forced to lie on the floor with guns to their heads while the thieves took their wallets, cash, and electronics.
Luckily, no one was hurt during the frightening incident, which Scotty called a "very scary night." So far, only Shaw has been arrested in the robbery and two other gunman are still at large. We can hope that the suspect who turned himself in will also turn on his buddies and all of them will pay for their crime.