Former American Idol winner Scotty McCreery has released a brief statement about the frightening experience of being robbed at gunpoint on Monday. No one was hurt in the robbery, but according to the just released 911 call, it was a terrifying moment for the victims of the crime, including Scotty.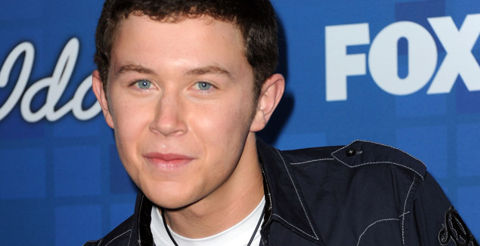 In a message posted to Facebook , Scotty McCreery said it was "definitely a very scary night" when three armed men broke into his friend's apartment and held everyone at gun point. Scotty and the others in the apartment were reportedly forced to the floor with guns to their heads while the thieves took their cash, wallets, and made off with electronics as well.
"Luckily, my friends and I are safe and the Raleigh PD is on the case," Scotty said in his Facebook post.
The country singer and American Idol season 10 winner said he would "share more when the time is right" but at this point he wants to be cautious about saying anything else. Scotty said that "as of now we do not want to do or say anything that could hinder the investigation."
Scotty gave a shout out to "everyone for the prayers and support" after the robbery and offered a "huge thank you to the Raleigh PD for their quick response and hard work in solving the case."