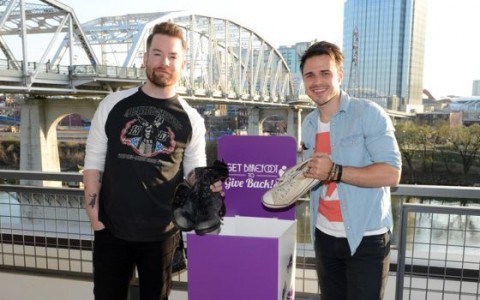 American Idol winners David Cook & Kris Allen came together to support a charity benefit concert for Soles4Souls and sponsored by Barefoot Wine. The American Idol alum performed favorites including "Live Like We're Dying" and "Light On" at Monday night's concert.
Kris Allen also performed a few singles from his upcoming album including "Paul Simon" and "Everybody Needs To Dance." He'll be releasing that album later in 2014.
Altogether the event pulled in funds and shoes to help over 1,500 people. Kudos to the Idol alum on their support of a worthy cause.
Check out these pictures from Jason Davis at WireImage and provided by the event:
click images to see full-size views
Photo Credit: Jason Davis, WireImage