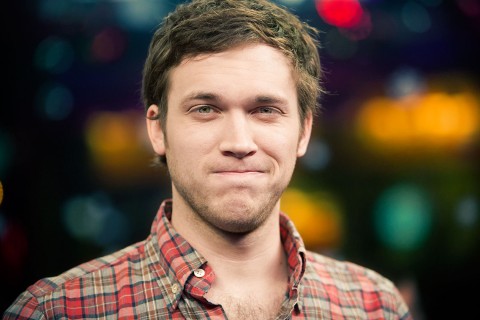 American Idol 2014 might have just crowned its winner, but Phillip Phillips is still in the spotlight as he just released his second album, Behind The Light, and is preparing for my touring.
iHeartRadio sat down with Phillip to ask him about some of his favorite things. Those kinds of interviews that have nothing to really do with their careers are always the most fun to read. So we thought we'd share some highlights with you.
Favorite TV show?

"Breaking Bad" was; I finished it. And "Dexter" was pretty awesome. I'm starting some new ones, "Six Feet Under," and I'm gonna start "True Detective" and "House of Cards." And I love "Walking Dead." "Walking Dead" is definitely one of my favorites.

Favorite movie?

That's too tough. I love movies. Leonardo DiCaprio is one of my favorite actors. I love so many of his movies. Basketball Diaries I really loved. It's one of his older movies.

Favorite thing to do with friends?

We just like to chill, maybe have a beer or something, but just kind of relax.

Favorite artist you've worked with so far?

Wow, I don't know. Rob Thomas was a lot of fun touring with, Matchbox Twenty. John Mayer was great.
Read the rest of Phillip's favorite things at iHearRadio.