For her American Idol Top 6 performances, Avalon Young chose a rather interesting song we probably never would have picked out for her. However, it was a pleasant surprise to hear her give a really strong rendition of "Pretty Young Thing" by Michael Jackson. It's just a shame she hasn't caught on with the American Idol 2016 fans very well. She's certainly a very talented young woman.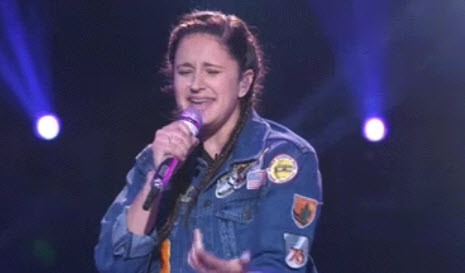 Keith Urban said he doesn't understand why Avalon isn't connecting with the audience, since she's obviously got the talent. Jennifer Lopez said Avalon needs to work on getting out of her comfort zone. Harry Connick Jr. said Avalon has an incredible voice but she needs to learn how to move on stage better.
Watch Avalon Young and Sonika Vaid's duet performance below.
.@avalonyoung and @sonikavaid rise to the occasion with a duet to @AndraDayMusic's "Rise Up". #IdolDuetshttps://t.co/Q6oXxrKa39

— American Idol (@AmericanIdol) March 11, 2016
What did you think about Avalon Young this week on American Idol 2016? Find out if she made it to the next round in our American Idol results wrap-up! And, don't forget to cast your American Idol vote for who will make it to the Top 6 next week!