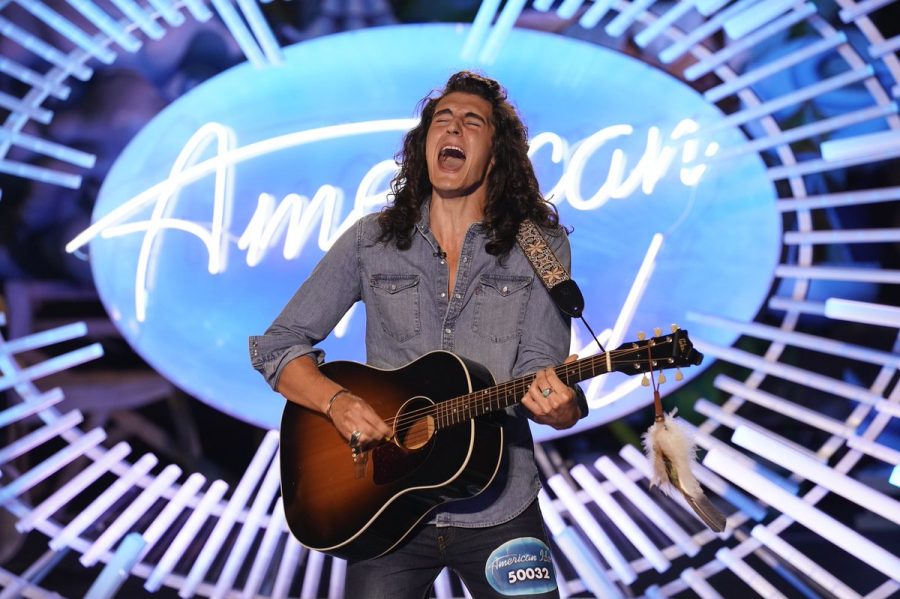 We didn't see Cade Foehner's American Idol 2018 audition, but according to the American Idol spoilers that have been coming in since earlier this year, Cade has indeed made it past that initial round, Hollywood Week and onto the Top 14.
There was a brief shot of Cade during the final audition episode where the judges agreed that he looked like a rock star. And he has the sound too. After listening to a number of performances on his Youtube channel, I decided the sounds like a mixture of Bruce Springsteen and Joe Cocker. So, yeah, that's one raspy, gargle-y voice. Be sure to check out for yourself below.
The young singer from Center, Texas, told TV station KTBS that American Idol has always been a dream as he grew up watching. He also said the judges were very welcoming. "They were so nice," he said. "You walk in and they are basically glowing. They really are inviting. They make you feel wanted."
Cade says he has been singing since he was in the 8th grade when he asked for a guitar. "As soon as I picked it up I was like this is it, this is what I'm going to be doing," he said.
American Idol isn't Cade's first audition, however. He also went out for The Voice season 11, but failed to get a judge to turn their chairs. "I learned so much about myself as an artist and who I am as a singer," he said in a radio interview about his experience on The Voice. "It was an amazing thing, and I wouldn't trade it for anything."
But he is about to trade it in for American Idol, who has seemingly embraced him a little more than The Voice did.
Check out Cade Foehner on Instagram, Twitter and Facebook. You can also hear him cover a number of songs on his YouTube channel.
Cade Foehner covers Simple Man
Cade Foehner sings Purple Rain
Cade Foehner sings Hallelujah
Be sure to follow along with Cade's American Idol journey to see how he does this season.