During the American Idol Top 13 results show on Thursday night, singer Caleb Johnson had the best reaction ever to hearing the good news he was a finalist. We've seen some crazy moments from contestants when they've learned they made the American Idol finals, but Caleb's manhandling of host Ryan Seacrest takes the cake.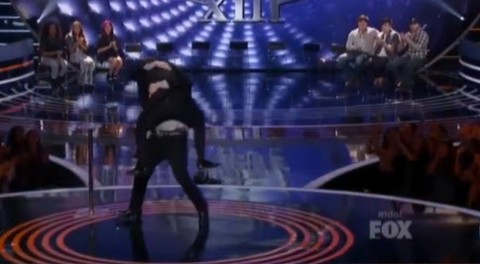 We especially love the American Idol judges' faces after Caleb Johnson hugs Ryan Seacrest. Harry Connick Jr. in particular was awesome, saying it was "amazing, that's the greatest thing I've ever seen on TV!"
We have to agree it was a hilariously entertaining moment. Not only did Caleb literally sweep Ryan off his feet, but the American Idol host totally got into hit! He was all wrapping his legs around Caleb's waist and everything. Harry Connick Jr. may be the king of "cradling" but Caleb is the master of bear hugs!
Relive the fun in the video below!
.