Last week when pregnant Carrie Underwood appeared on the CMA Awards she exchanged a joke with Brad Paisley regarding the gender of her baby, which had yet to be revealed. Turns out they weren't joking around when it came to the sincerity of her information!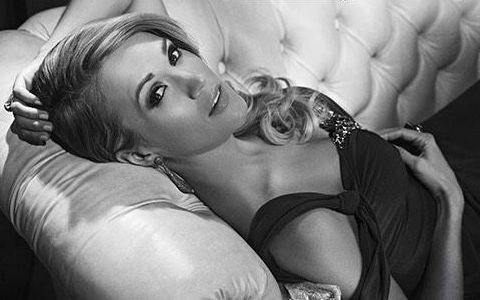 Earlier in the night Carrie had whispered to Brad onstage whether or not her baby was a boy or a girl. Then later in their scripted exchanges Brad made a joke about naming her baby Garth to which Carrie responded disappointment in his ability to keep a secret.
It all seemed like a planned joke between the two, but now in an interview this week Carrie's husband reveals it's the truth:
"She told Brad for the first time on stage," [Mike] Fisher said. "That was the truth."
So there you have it. Carrie Underwood is having a boy, but I'm guessing he won't be named Garth. Then again, you never know! Congratulations to the couple.
click images to see full-size views
Image source: Twitter & Instagram