American Idol 2015 will be lacking one very familiar face when it debuts on January 15. Former American Idol judges and season 13 mentor Randy Jackson will not be returning. This will be the first season in the show's history without at least one of the original American Idol judges still on the series in some capacity.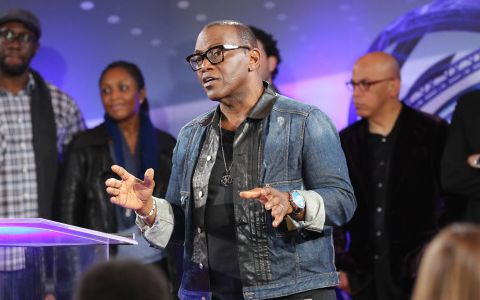 "Randy has been such an integral part of American Idol since day 1, both as a judge and as a mentor," American Idol producers 19 Entertainment and Fremantle Media said in a joint press statement. "He's provided great advice and support, shaping the success of so many Idols we have discovered over the years. We wish him all the best in his next chapter. Randy will always be part of our Idol family and we hope he'll visit from time to time.
Randy Jackson was previously slated to leave after American Idol season 12 when he stepped down from the judges' table. Instead, he was brought on as a mentor for season 13, taking over from Jimmy Iovine.
American Idol 2015 will now move forward with only host Ryan Seacrest left as an original cast member on the show. American Idol judges Keith Urban, Harry Connick Jr., and Jennifer Lopez will return for the judges' panel in season 14.