Clark Beckham is officially part of the American Idol Season 14's Top 24 contestants after surviving his turn at the new Showcase Week  for American Idol 2015.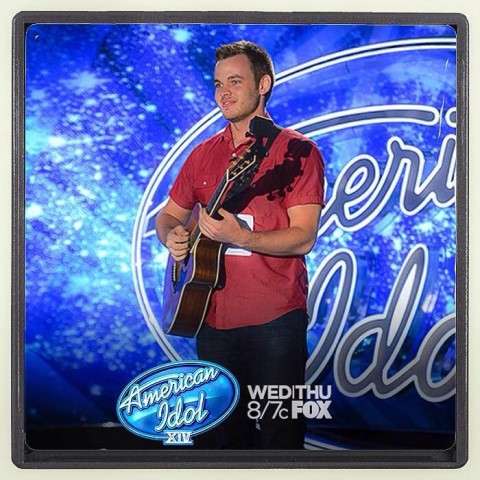 Clark Beckham – Website, Facebook, Fan Page, Twitter, YouTube, iTunes
According to his website, ClarkBeckham.com, Clark began his musical pursuits at a young age thanks in part to the musical background of his mother and father. "Both my parents are incredible musical talents," says Beckham. "I've been around music all my life." At the age of 12 Clark began learning the guitar and three years later he taught himself piano on a baby grand, so expect a range of performances from this American Idol Hopeful.
click images to see full-size views
Clark Beckham auditioned during the Nashville, TN stop on the American Idol 2015 Judges' tour this past off-season where he won a Golden Ticket and was sent on to Hollywood for additional screening and performance rounds.
Clark Beckham performs "It's A Man's Man's Man's World":

On his Twitter page, Clark Beckham shares lots of updates on his performances and at-home practice that I'm sure he's ramping up to make sure he's fully prepared for the American Idol 2015 season! Keep watching to see how he does on Season 14.
Clark Beckham performs "Try A Little Tenderness" during American Idol 2015's Showcase Week
Clark Beckham on his House of Blues performance
"When they said there is an extra round I was like, great, I thought we made it. I thought we were done. But then they said we're going to play at the House of Blues live show with a live audience I just got all kinds of excited and was thrilled to play with live people because in Hollywood week it's you know, you've got your parent, your moms and dad proud, you know, and then the contestants over here and then the judges in their splendor, you know, right in front of you and their table and you're just singing to them and lights and cameras, the stage is huge, you're all by yourself, but the House of Blues, they had, you know a live audience, real people we were singing to and entertaining and I think that's where a lot of us felt at home."