American Idol 2015 spoilers here reveal a first look at FOX's efforts to keep the show fresh and exciting even as it prepares for the start of its fourteenth season.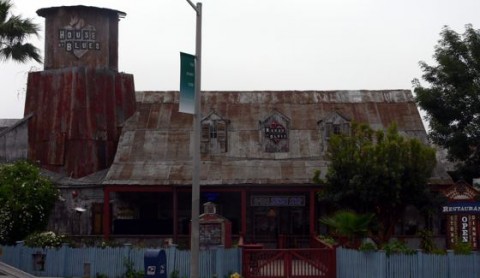 Starting last week the American Idol Hopefuls from the 2015 auditions traveled out to Hollywood for a brand new round of performances: Showcase Week. Here the singers would select three songs which were then pared down to one selection for their next audition.
The stakes were high as it's expected the American Idol Top 48 artists were cut to the season's semi-finalists stage of the Top 20. Of course with the previous round of cuts leaving us with a Top 48 instead of 40 you never know where we could end up. Let's not forget how Idol loves to throw in a few wild card competitors as well.
click images to see full-size views:
The Showcase Week performances were held at Los Angeles' House of Blues Sunset where the singers were brought in for a more low key and comfy experience. They weren't alone either. FOX brought in the big wig Rupert Murdoch for a first hand look at the American Idol 2015 contestants and their performances. No pressure, right? This is a great thing for the series and its fans as Murdoch taking the time to stop in and watch is hopefully a good sign of support to the series.
American Idol Hopeful Lovey James was busily sharing behind-the-scenes looks at the Top 48 performances from Showcase Week along with photos from American Idol and Murdoch. We've collected a few of them here for you to see and get ready for the Idol season premiere on January 7, 2015!
Image source: American Idol, Rupert Murdoch, Lovey James, Mike Dillion
Source: FOX via MJsBigBlog