After weeks of speculation and rumor, former American Idol runner-up Clay Aiken has officially announced he will be running for congress. The reality TV star will be running as a Democratic candidate against incumbent Republican Renee Ellmers in North Carolina's 2nd congressional district.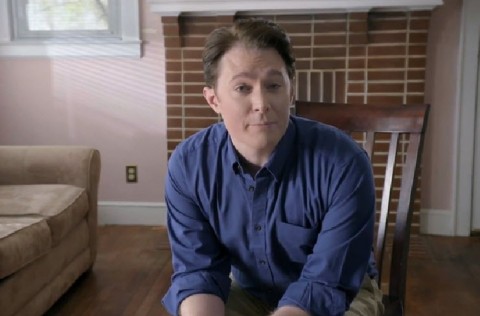 Clay Aiken's announcement of his intent to run for Elmmers' seat comes just days after the Republican congresswoman publicly insulted him in a radio interview. Talking to a local Washington-based station, Renee Ellmers called Aiken a "runner-up" who "doesn't always fare that well" when it comes to competitions.
"Apparently his performing career isn't going so well and he's bored," Ellmers added. "I guess we don't have a very high approval rating, so I guess the bar has been lowered for him."
In a video posted on Wednesday declaring his candidacy, Clay Aiken recounts the story of how his mother had to flee and hide from his abusive father. He talks about the hardships she faced as a single mother and about his time spent as a special education teacher. Aiken says in the video that he wants to serve in congress to represent those who don't have a voice.
"I'm not a politician. I don't ever want to be one, but I do want to help bring back — at least to my corner of North Carolina — the idea someone can go to Washington to represent all the people, whether they voted for you or not," Aiken said.
The former American Idol and Celebrity Apprentice contestant will not be the only Democratic candidate in the running. At least two others will be running against him, including former state Commerce secretary Keith Crisco, who appears to have the strongest support from the DNC.