Cody Fry has joined the Top 24 spoilers for American Idol 2015 according to the early reports revealing he moved beyond Hollywood Week and even through the Showcase Week to become part of the Season 14 live American Idol shows.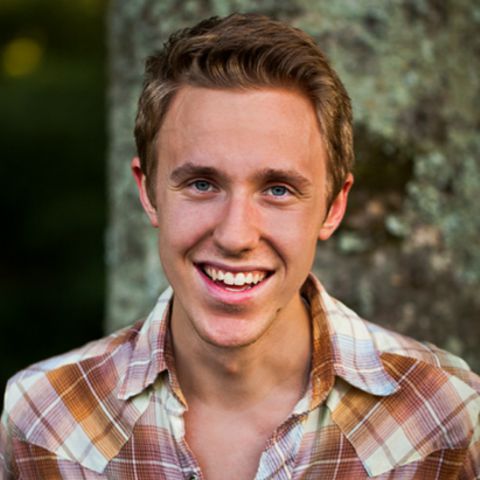 Cody Fry – Website, Facebook, Fan Page, Twitter, YouTube, iTunes – Photo: Twitter
According to Cody's website, the reason he wanted to be on American Idol is much like why Chipotle should be thankful for McDonald's. Huh, what? Here, let him explain:
Chipotle's burritos are fantastic, but would we all be enjoying them now if it hadn't been for McDonald's? This is the core reason why I decided to audition for Idol—I want to make a living as a recording artist.
It was Cody Fry's performance of "Over The Rainbow" that earned him a Golden Ticket on through to Hollywood when he impressed the judges with his unique presentation and creative delivery of the classic song. Watch that audition in the video below:
Cody Fry performs "Over The Rainbow" on American Idol:

Cody is from Chicago but currently lives in Nashville, TN where he's pursuing his musical career and performing in some pretty good venues as evident in his YouTube channel music videos. His other social media accounts are mostly quiet as he may be keeping a low profile during this initial stage of American Idol 2015.
Could Cody be the next winner of American Idol? We will see more of him in Hollywood Week so keep watching!