Daniel Seavey is one of the youngest members of the American Idol 2015 Top 24 after surviving the new Showcase round for American Idol Season 14.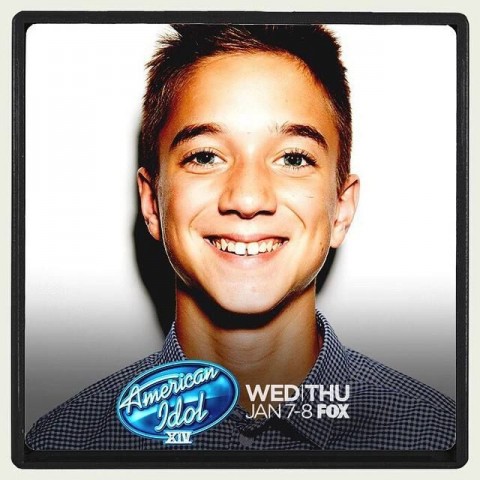 Daniel Seavey – Facebook, Twitter, YouTube – Photo: FOX
Daniel hasn't shared much of his personal information online with his Facebook page locked down but his Twitter account has been sharing lots of fun messages congratulating his fellow Top 24 contestants and photos of their American Idol adventures.
Seavey's first appearance on American Idol was part of its season intro where we saw him patiently waiting his turn to audition. But as we saw during the San Francisco auditions, the 15-year-old musical prodigy performed "Hallelujah" behind the piano, and even though his voice changing hindered his audition, the judges still put him through. And it looks like he might make it past Hollywood Week as Well.
click images to see full-size views
Daniel Seavey has several performances available on YouTube including this one from the Portland Fashion Show last year:
Are you ready to see more of Daniel? Many of the American Idol 2015 ladies are having a good time hanging out with him so he could do quite well with the youth female vote. We'll find out soon enough when Season 14 continues.
Daniel Seavey auditions from American Idol 2015
Daniel Seavey performs "Straight Up" during American Idol 2015's Showcase Week
Daniel Seavey on his House of Blues performance
"Before I even came on American Idol, I was searching about venues. I had a little file "dream venues", and that was actually one of them, and so when they said House of Blues, I was like, in California? They were like, yeah. I was like, no. I mean, I was freaking out. It was a dream for sure. It was crazy to actual play where I've seen pictures of. It was awesome."