The last performance on the American Idol auditions show on Thursday night came from country boy Elvie Shane Payton. He laid it all down for the American Idol judges with a gorgeous rendition of "House of the Rising Sun."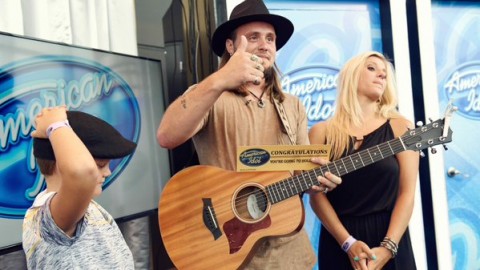 Elvie Shane has pulled himself up from a hard luck life after falling prey to drug addiction when he was younger. Now he has a beautiful wife, a wonderful stepson, and he's out to finally go after his dreams. He kills his audition with his passionate vocals and emotive personality. With three enthusiastic yes votes to Hollywood, his star is definitely on the rise!
Can't wait to find out if Elvie Shane made it through to the next round of the competition? Take a sneak peek ahead in the season on our American Idol spoilers page!