Hordes of American Idol viewers were shocked and dismayed when early favorite Emily Brooke crashed and burned before making it to the Top 24. Her fabulous first audition in front of the American Idol judges had some fans calling her a future winner. Unfortunately, Emily struggled with food poisoning and nerves, and was cut during the 'Green Mile' eliminations.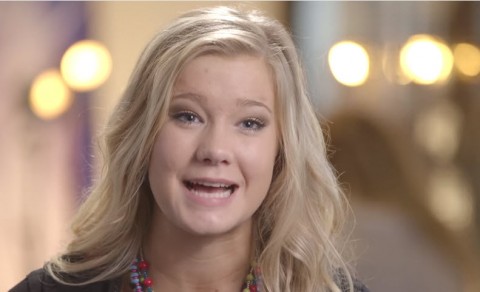 Emily is very stressed about her second audition for the American Idol judges, but she feels she has a lot more confidence as a performer this time around. From what we've seen poking around on YouTube, we think Emily really has grown a lot in just a year's time and could be a real contender for the Top 10 this year!
Check out Emily's American Idol 2016 audition video below! Do you think she deserves a second chance at making it all the way to the end?
Can't wait to find out if Emily Brooke made it through to the next round of the competition? Take a sneak peek ahead in the season on our American Idol spoilers page!