The most heart-breaking American Idol audition seen so far this year took place on Wednesday night when former The Glee Project competitor Mario Bonds was rejected by the judges and failed to win a Golden Ticket. We honestly think the American Idol judges should have given Mario a chance in Hollywood, especially after some of the singers they have let through this season. Not because he is blind or deserves special treatment, but because he's really such a talented singer. Or maybe we're just biased because we loved him so much on The Glee Project.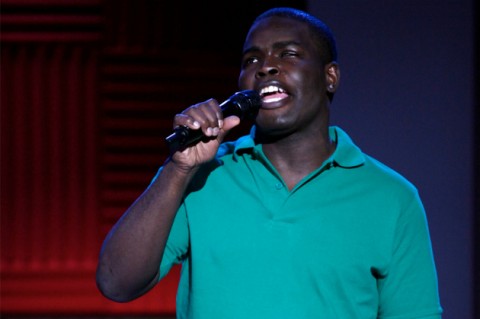 Does anyone else remember the short-lived but extremely entertaining competition The Glee Project? For several seasons, talented young guys and girls competed on the show in acting and singing challenges to win a role on the hit Fox network show Glee during its prime. Mario Bonds was one of the contestants on the second season of the show and was eliminated in episode five. We didn't think he should have gone home then, and we don't think the American Idol judges should have sent him home this time either.
We don't have Mario Bonds audition video for you quite yet, but we'll post it here as soon as we do. Meanwhile, you can catch a sneak peek at him in this YouTube video from The Glee Project.
Mario was devastated by not being selected to receive a Golden Ticket to Hollywood from the American Idol judges. We were heartbroken by hearing him cry over not making it through and slamming himself for blowing it in front of the celebrity panel. The judges may not feel you have what they are looking for Mario, but we love you!
Can't wait to find out if Mario Bonds made it through to the next round of the competition? Take a sneak peek ahead in the season on our American Idol spoilers page!