American Idol 2016 Top 14 finalist Gianna Isabella pulled out all the stops for her rendition of "I Put a Spell on You" by Annie Lennox for her Top 14 performance. She was all smiles at the end of the song, and deserved to be. The American Idol judges certainly seemed more than pleased with her outing on stage, now it's just up to the fans whether they want to see her in the Top 10!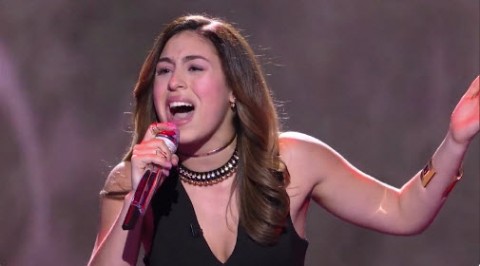 Jennifer Lopez told Gianna she was "coming into your own" on the show, and she can "see the beginnings of an amazing artist." She said that Gianna belongs in the Top 10 and she has amazing potential for growth if America decides to make that happen.
Amazing performance from @GiannaIsabella! #IdolTonighthttps://t.co/ghfJuDzhnF

— American Idol (@AmericanIdol) February 25, 2016
Will Gianna Isabella be chosen by the fans to join the already chosen special few and be part of the American Idol 2016 Top 10? Be sure to check out our guide on how to vote for American Idol and ensure your favorites get through to the next round!