The American Idol judges were given the privilege of picking the first four contestants to make the Top 10 for season 15. Fans hoping to vote for American Idol favorites to make the Top 10 will have to settle for choosing between the remaining eight competitors. We can't help but wonder if the viewers had had the chance to vote among all the Top 14, would they have sent some of the American Idol judges' picks home?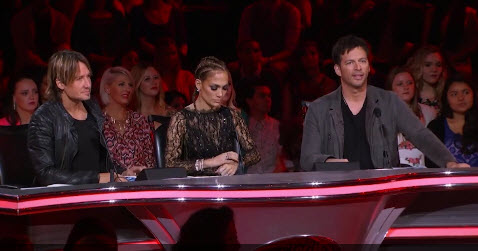 We brought you the American Idol spoilers on the judges' picks for the Top 10 earlier today. We were not shocked at all by the choices of the celebrity panel of who they would keep safe for the Top 10.
These four can relax for tonight, but tomorrow they'll perform again with the rest of the #IdolTop10!https://t.co/6lqXSh6yMl

— American Idol (@AmericanIdol) February 25, 2016
Dalton Rapattoni and Olivia Rox by the celebrity panel have been clear favorites so far in the competition, so they were easy picks for the judges. However, we are pretty certain the fans would have voted both through to the American Idol Top 10 for season 15 anyway. The choice of La'Porsha Renae and Trent Harmon as the other contestants to get a "pass" to the Top 10 was a little more questionable.
Although both singers have given great performances, we're not certain they would have fared as well with the voters based on what we've seen from American Idol fans on social media. However, La'Porsha Renae and Trent Harmon did land near the top of our poll of which contestants our AmericanIdolNet readers. (We find our hardcore American Idol fan readers seem to differ in opinion quite often than the viewers at large on their favorites.)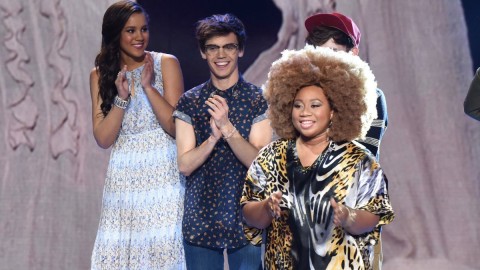 We are a little surprised actually that the American Idol judges did not grant a pass to Gianna Isabella or Sonika Vaid instead of La'Porsha Renae, since they seem to have favored both of them quite a bit so far. Especially since Gianna seems to be quite a bit more popular with the fans based on our favorites poll. Of course, they could just be trying to guarantee more diversity in the type of singers in the Top 10, which we would not put past the judges or producers. No one else in the competition right now sounds like La'Porsha, but Gianna or Sonika might be a bit more interchangeable with Avalon or Tristan.
Who will be chosen by the fans to join the already chosen special few and be part of the American Idol 2016 Top 10? Be sure to check out our guide on how to vote for American Idol and ensure your favorites get through to the next round!