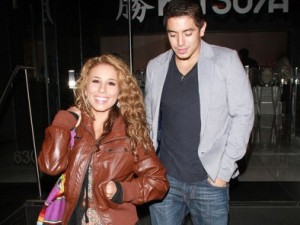 Well here's a pairing I sure didn't expect: Haley Reinhart and Stefano Langone.
According to other "American Idol" Season 10 alum James Durbin, the two are indeed a couple.
"Stefano is now dating Haley," says James, "They've been dating for awhile, so she was [at his wedding] with Stefano."
Apparently there have been rumors of the two being an item, but this is the first I've heard. I thought Haley was possibly with Casey Abrams. They're the ones who seemed close and have actually done duets since the show ended. Weird.