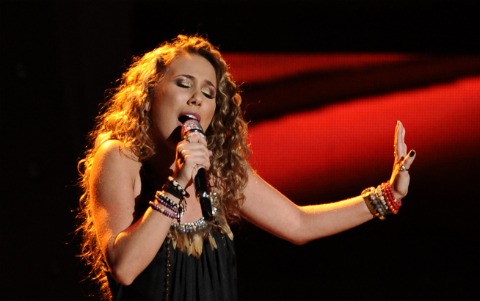 American Idol alum Haley Reinhart has an album coming up and the singer announced that the single from the album will be released on March 1.
"Hi there beautiful spirits of the world," Haley Tweeted. "I've got some big plans… Followed up by some big news heheee! … All the hard work is finally coming together to pay off….. Thanks for sticking around and ya know, helpin' a girls dream come true…My first single will be released… Bum bum bummmmmmmmmm!!!!! Onnnnnnn…………………………………………. March 1, 2012."
There's no word when the album will be released, but it shouldn't be too far behind.