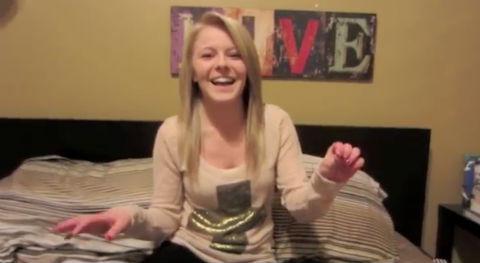 American Idol Season 11 alum Hollie Cavanagh recently took to YouTube to release a new video diary entry that includes a snippet of a new song she's working on.
And the cool thing is she doesn't play it for her fans, she sings it for her fans! It's only a tiny little snippet but it sounds pretty good. It actually sounds a bit upbeat which is a surprise since she was known for singing a lot of ballads during American Idol 2012. What do you guys think of Hollie's new song?
Hollie also says she spent some time in Los Angeles writing songs with a writing team and then headed back to Texas. She also plans to keep her fans up to date on her YouTube channel.