Following the American Idol Season 14 Showcase Round, Jackie "Jax" Cole is officially one of the American Idol Top 24 contestants for 2015.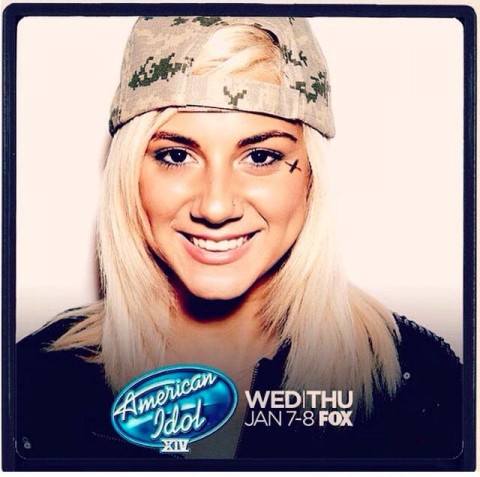 It didn't take long for Jax to get her own American Idol Season 14 fanbase. On her Twitter, she's already following a fan account called The Jax Pack. And she's already been swarmed with compliments and follows to the point she already had to tweet to her fans. "Thank you guys so much for all of the love and support," Jax tweeted. "I feel like I'm dreaming right now."
She definitely isn't dreaming. The young musician steps back into the spotlight on American Idol 2015 after formerly being part of the teem band Meadowland.
On her Twitter page, Alexis keeps her friends and small group of fans updated on her performances and radio appearances.
Watch for Jax to make her mark on American Idol 2015 season 14! We'll keep you updated on all things Jax as we bring you the latest news on her progress on the show all season long.
Jax's audition from New York City:
Jax Cole – Hollywood Week – 'Toxic':
Jax performs "You and I" by Lady Gaga During American Idol 2015's Showcase Week
Jax on her House of Blues performance
"The reason why were there was so the judges can kind of get a gauge on how we perform in front of an audience. So, yeah, I mean it was definitely a completely different dynamic. It was fun."