Who wouldn't want another adorable James Durbin baby in the world? Well, now we have one on the way! The former American Idol fan favorite alum is expecting his second child with wife Heidi in November. A new baby on the way and a new album just released on April 8, what more could a guy want?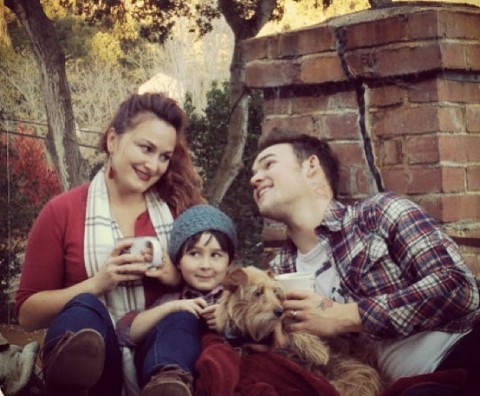 James and Heidi married back in December 2011 and already have a five-year-old son named Hunter. Now it looks like Hunter is going to be a big brother to a little brother or sister this fall. We don't know yet if it is going to be a girl or a boy. The couple plans to reveal that info later at a special party for family and friends.
No matter if it is a boy or a girl, former American Idol season 10 finalist James Durbin told People they are "looking forward to even more laughter in the house and those silly baby expressions." Hunter can't wait for his new sibling to come along as well, but he's holding out for a baby brother.
"He's very excited," James told People. "He wants a little brother to play Legos with."
While mom Heidi devours "canned peaches" to soothe her cravings, husband James is working hard to promote his new album, Celebrate, which was released on April. 8. More information on the album here, or download it via iTunes.
Check out adorable photos of James, Heidi and son Hunter below! (Click the thumbnails for bigger pics or to scroll through.)
* Photo Source: James Durbin/Instagram