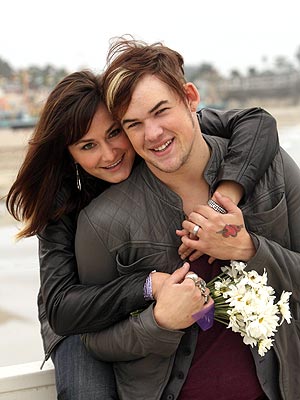 "American Idol" Season 10 fan favorite James Durbin marred longtime girlfriend Heidi Lowe on New Year's Eve.
The singer's rep confirmed the news to People Magazine. The couple tied the knot in the Santa Cruz mountains with a few  Idol contestants in attendance. Haley Reinhart, Casey Abrams and Stefano Langone were there to wish the couple well.
"Beautiful wedding!" Langone tweeted following the service. "Just ended now and were on our way to the reception! Owww party on! 2012 baby it's gunna be the best year of our lives!!!"
The couple told People Magazine they're looking forward to a long, happy life together.
"We are so in love and happy that we got to share our special day with our closest family and friends," they said. "This wedding was the perfect way to kick off the New Year. We are looking forward to living happily ever after."