We are loving the American Idol alumni and Oscar winner Jennifer Hudson short hair look! Of course, it's hard for Jennifer not to look gorgeous no matter what. Even so, we are really liking the American Idol season 3 alumni's new style. The shorter haircut frames her now slimmer face beautifully and gives off a very Halle Berry or pixie Beyonce vibe.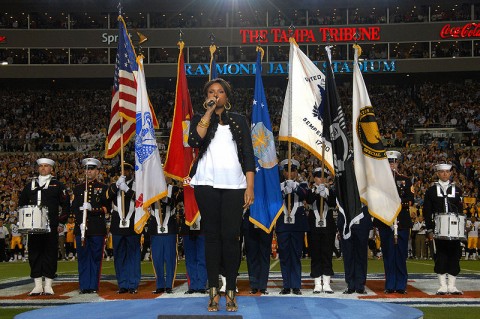 We also adore that women in Hollywood don't always feel like they have to have long, flowing hair in order to look feminine and divine. Jennifer Hudson's wavy brown locks were delicious, don't get us wrong. But this new haircut gives her a mature, edgy look that we are finding very smoking hot!
Jennifer has changed up her hair quite a few times in the past, including giving us a preview of what she might look like with a shorter style with her updo at the 83rd Academy Awards in 2011 (pictured here). So she could decide to switch it up again at any moment. Meanwhile, we'll enjoy her new short do because she looks fierce with it!
Check out Jennifer Hudson's new look over at Handbag.com.