Following the American Idol Season 14 Showcase Week, Joey Cook was officially announced as one of the American Idol Top 24 contestants for 2015.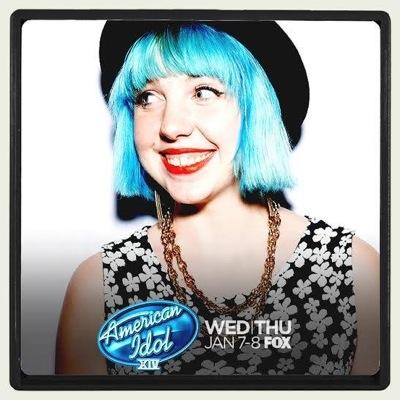 Joey grew up in Virginia and started playing the piano at age 5. Since then she's also learned the accordion (as we saw in her audition), the ukulele, banjo and mandolin. I think we can expect to see some fun stuff from her on American Idol Season 14. I'm hoping she brings out the ole squeezebox again for a live show.
On her webisite, Joey talks of inspirations and what songwriting means to her. "I am very inspired by artists like Kimya Dawson and Kate Nash, who showed me at a young age that a songs lyrics dont have to be composed of only metaphors and deep intimate words," Joey says.
Watch for Joey to make her mark on American Idol 2015 season 14! We'll keep you updated on all things Joey as we bring you the latest news on her progress on the show all season long.
Joey's audition from Kansas City:
Joey Cook performs during American Idol 2015 Showcase Week
Joey Cook on her House of Blues performance
"It's awesome that it's new to this like season of the show to test us at an actual venue that's more of a bar setting, that's more of a like personal space instead of just a gigantic stage where you can't really see people in front of you. You know, you could see everybody at The House of Blues in the front row, and in bigger venues with all of the lights and everything, you can, it's all dark. You know, you can't really see your audience. So I think it was necessary to see how we do in that setting."