American Idol host Ryan Seacrest is the only original cast member of the show who will have appeared on every single season when the series ends next year. The media mogul, whose career skyrocketed after he became the host of American Idol, says he's really going to miss the show when it is all over.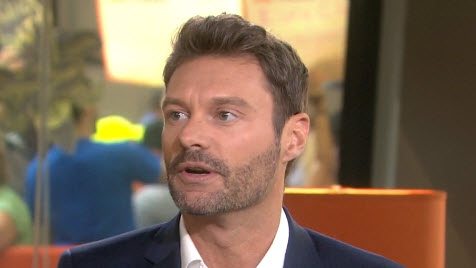 Seacrest's co-host 
Brian Dunkleman 
didn't even make it past season one. All of the original
American Idol
judges and mentors are long gone, even Randy Jackson, who ended his run in 2014. Seacrest is the only one left who survived every season, coming back year after year to shepherd young, hopeful singers into the spotlight.
"I was scared to death when I first started the show," Ryan Seacrest said on the Today show this week. "I pretended to know what I was doing but I'd never done live TV before so I was really nervous the first couple of seasons."
Despite his early nerves, Seacrest became the face of American Idol and fans couldn't imagine anyone else hosting the show. While American Idol judges and mentors fell by the wayside over the years, Ryan Seacrest just kept coming back for more. Now that the series is finally coming to an end in 2016, he is sad to see it go.
"I knew the news was coming for so long," Seacrest said on Today. "We had been talking about it, but when I saw all the moments I got a little emotional. I am going to miss it."
The "hardest working man in show-biz" has plenty of other fish in the frying pan, however. Not only did he just renew his huge contract with iHeartMedia for mega millions, he also has a brand new show coming out as well. Knock, Knock Live, co-hosted by American Idol alum Kellie Pickler, debuts on FOX July 21. And that's only the tip of the iceberg of Seacrest's many media projects out there.