American Idol auditions hopeful La'Porsha Renae brought along an adorable accessory to her performance for the judges — her cutie pie daughter! Judge Jennifer Lopez seemed to love babysitting La'Porsha's daughter while she sang, almost as much as she enjoyed momma's fabulous vocals!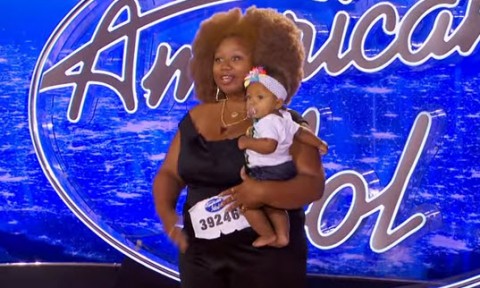 For her try out in front of the American Idol judges, La'Porsha Renae belted out "Creep" by Radiohead, and tagged on some crazy vocal runs to show off her range. The celebrity panel certainly seemed to be totally into it, and they were quick to hand her a Golden Ticket to Hollywood!
Can't wait to find out if La'Porsha Renae made it through to the next round of the competition? Take a sneak peek ahead in the season on our American Idol spoilers page!