American Idol 2016 hopeful Trent Harmon barely had a few notes out of his mouth before fans on Twitter were already proclaiming him a potential winner! He may have a cute country accent, live on a far, and be fond of wearing hats in his YouTube videos, but Trent Harmon is anything but just country singer. No, this guy was born to sing anything he wants!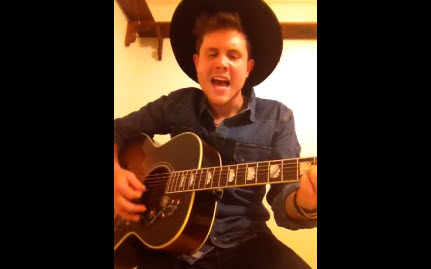 American Idol judge Jennifer Lopez said it best after listening to Trent perform, saying she was "so blown away" by his voice and talent. Harry Connick Jr. said Trent gave his favorite performance of all the auditions so far. We have to agree, this guy is terrific and if the reaction to his song on social media is any indication, he could very well make it all the way to the end! Do we have the final American Idol winner here? We'll let you be the judge!
Can't wait to find out if Trent Harmon made it through to the next round of the competition? Take a sneak peek ahead in the season on our American Idol spoilers page!