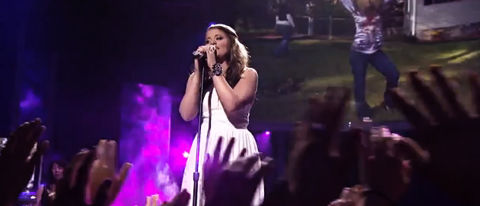 Lauren Alaina fans can squirm with delight following the news that she'll be touring the country next year as an opener for a big name, presumably in the Country music genre of course. Considering Idol winner Scotty McCreery previously announced he'd be out on tour with Brad Paisley the pressure is definitely on to have an equally exciting opportunity for her fans.
Alaina teased the news would be revealed soon:
"Some time next year, I'm going to go out on tour opening up for someone [big]," Alaina reveals to Taste of Country. "We'll be announcing that some time coming up, but right now I'm doing a lot of promotion for my new album. I'm just trying to get my name out there a little bit more and be able to perform as much as I can."
Who would you like to see Lauren team up with to tour North America?
Source: Taste of Country