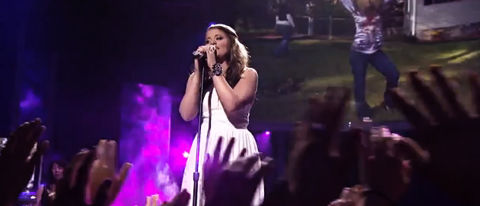 "American Idol" Season 10 runner up Lauren Alaina's video for her almost-winning song "Like My Mother Does" is set to premiere on CMT Tuesday at 10:30 am when the network actually shows music videos for five minutes.
But we have the video here and now (watch it below). It's a pretty good, but sappy, video fully equipped with images of Lauren's childhood from way back when in the early 200os. Ha.
I didn't know "American Idol" contestants' first singles ever made it to video format. So this is pretty cool. What do you think?