We were frankly surprised to see MacKenzie Bourg ranking only in the middle of our American Idol 2016 fan favorites poll last week. Although he can sometimes have a little pitch trouble, the young man is extremely charismatic and everyone seemed to the performance of his original song, "Roses." The problem for MacKenzie Bourg, we think, is having such strong male competitors vying for the affection of the fans.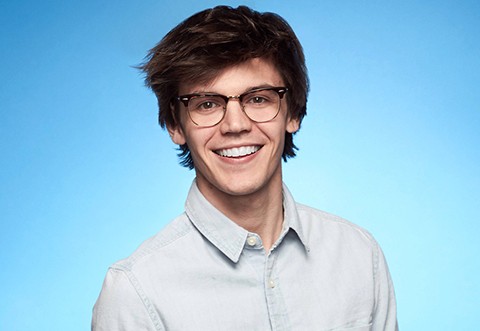 Trent Harmon seems to be a runaway hit with the viewers, and Dalton Rapattoni has mass appeal and an already strong fan following from his boy band days. We weren't sure if MacKenzie's choice to do "I Wanna Dance With Somebody" by Whitney Houston would be the right song pick to get him votes this week. However, the quirky young singer took the tune and made it his own in a great way. Now, we just have to wait and see if the voters will appreciate his artistry.
Keith Urban told MacKenzie he thought it was a really great performance. He also compares him to Rivers Cuomo from Weezer, which is weird and strange. Jennifer Lopez also thought it was a really strong performance and the song worked for MacKenzie. Harry Connick Jr. told MacKenzie it was a good song choice for him, but he wished there had been something more original about the arrangement.
What did you think about MacKenzie Bourg in the American Idol 2016 Top 8? Do you think he deserves to move on to the next round? Be sure to get in your American Idol voting selections so your favorite singers will make it through!